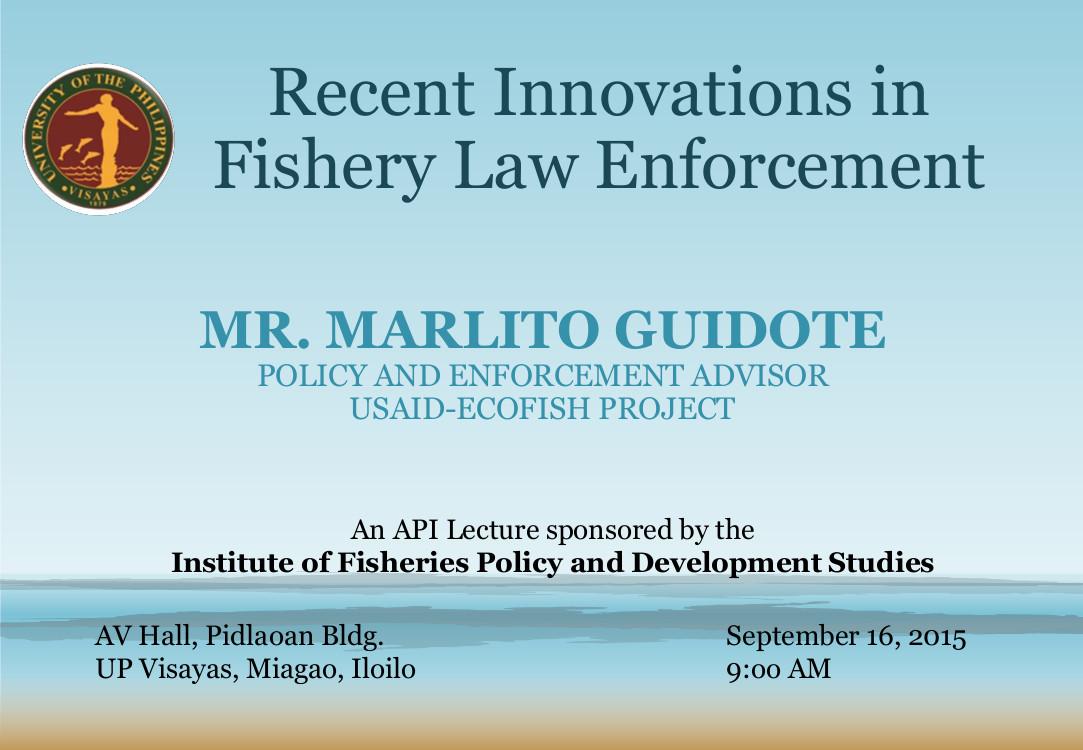 W
hat: Recent Innovations in Fishery Law Enforcement
When: September 16, 2015 at 9AM
Where: AV Hall, Pidlaonan Bldg.
UP Visayas, Miagao, Iloilo
For more info, please check the fb page
UP Visayas.
For more events in Iloilo, do check the #zupiloilo calendar
at the right side of the blog or with this
link
.
*Please be advised that schedule may change without prior notice.